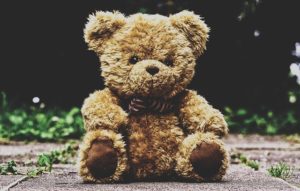 Children of all ages, just like adults, can develop mental illness. Due to their severe or unusual moods and reactions, they are misconstrued as normal sadness or temper tantrums, and that they will just grow out of it.
It can indeed be a challenge to distinguish signs of mental illness in children from normal childhood actions. This is part of the reason why childhood mental illness is underdiagnosed. Another reason is that children do not have the verbal ability or maturity to express themselves accurately, which is why it is up to the parents to pick up on any signs of mental issues so that your child can get the help they need.
Mental illness is a serious matter that can interfere with your child's mental and emotional development, but it can be addressed with therapy and/or medication. With professional treatment, your child can grow up to be happy, well-adjusted adults and reach their potential.
Symptoms of Mental Illness in Kids
Here you will find some of the main signs of mental illness in children from preschool to the teen years:
Preschool Age
Up to age 5, take note if your child displays any of the following behavioral signs:
Behavioral problems
Frequently fighting with other kids
Difficulty communicating and interacting with other children
Excessive hyperactivity
Sleep Issues and frequent nightmares
Fearfulness
Excessive worrying or crying
Persistent disobedience
Aggression towards others
Deliberate destruction of property
Animal abuse
Frequent temper tantrums
Separation anxiety for months after starting school
Elementary School Years
Once your child reaches age 5, you can now turn your attention to his or her relationships with others. Look at the quality of friendships that your child has and how he or she is maintaining them. Some of the red-flag signs during these years are:
Frequent bouts of sadness
Sudden poor school performance
No longer enjoying favorite things to do
Weight loss or fluctuating weight
Preoccupation with their own weight
Abnormal changes in sleep patterns and trouble sleeping at night
Illegal substance use or prescription drug misuse
Hearing voices
Teenage Years
Given that mental health issues are not treated early on can. Symptoms become more apparent in the teen years. As a result they can include the following:
Destructive behavior (vandalism, arson)
Disrespect for personal or private property
Withdrawal from social settings
Losing friends; having poor-quality friendships
Self-harm
Suicide ideation
Absence of goals; this leads to a grim view of the future; persistent negativity
Extreme mood changes
Experiencing intense feelings; inability to manage emotions
Trouble in school (unusually poor grades or misbehavior)
Frequent illness
Substance abuse (drugs or alcohol)
Eating disorders
Please note that it is not uncommon for a child to have more than one mental disorder.
Childhood Mental Illness Treatment in New York
Dr. Raymond Zakhari, NP of Metro Medical Direct will come to your home for a discreet consultation and evaluation of your child's symptoms. Dr. Zakhari will first develop trust with your child, as a result, your child will trust him to work on therapy and treatment.
At Metro Medical Direct, we explicitly treat a broad range of mental illnesses – from anxiety disorders to neurological disorders like attention-deficit hyperactivity disorder (ADHD) – with a combination of psychotherapy and psychopharmacology.
For confidential psychiatric care in the comfort of your home in Manhattan, call Metro Medical Direct today at (917) 484-2709 or request a consultation online now. It is our privilege to provide you and your family the compassionate, in-person medical help that you deserve.
Also check out Dr. Ray's Podcast The Psychology of it All here. Also available on Apple Podcasts.