Convenient Men's Health Care From Your Home In Manhattan? Yes, It's Possible.
The high-touch approach of old-school house calls—with the high-tech personalization of the modern era.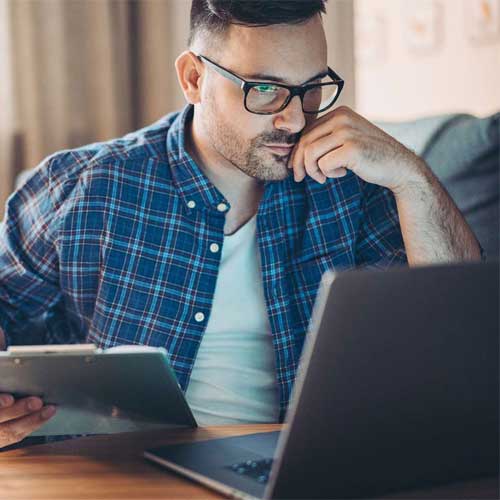 What if you didn't have to visit a doctor's office and throw your entire schedule out of whack just to see your primary care provider?
What if you could be 100% honest with your primary care provider about everything you're really worried about with your physical, mental, spiritual, and sexual health… without having to stress over privacy concerns or insurance reporting?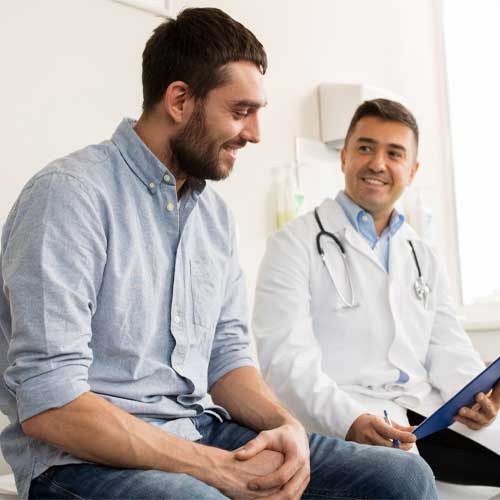 Those "taboo" questions and usual hassles are the reason Metro Medical Direct was founded. MMD is the premier Manhattan Primary Care Practice for busy men in New York City.
Founded by Dr. Raymond Zakhari, MMD is not the usual doctor's office experience. We provide white-glove, top-shelf primary care for Manhattans' busiest and most forward-thinking men.
Where many traditional doctor's offices waste time and money with excessive testing,
we prioritize convenient men's health-first, hands-on care. You'll get most of the tests and exams you need in the comfort of your home—without the "extra" stuff that typically drives up your costs and turns you into a professional patient.
Where most doctor's offices shuffle patients from one doctor's office to another doctor's office,
shirking responsibility and fragmenting your healthcare experience—we believe in the power of ongoing relationships. You'll work 1:1 with Dr. Zakhari, so you can feel heard, understood, and known as an individual.
Where many providers book appointments months ahead of time
(which can lead to missing important warning signs), we value your time and understand the power of early detection. With MMD, you get same-day text and call responses, with appointments and treatment started in hours to days, rather than weeks to months.
The long story short? If you're tired of feeling like a numbered piece of meat in the business of medicine and are ready for the individualized healthcare experience you've wanted—this is the practice for you.
to learn more about working with Dr. Zakhari.
ABOUT DR. RAYMOND ZAKHARI, DNP, EdM,ANP,FNP, PMHNP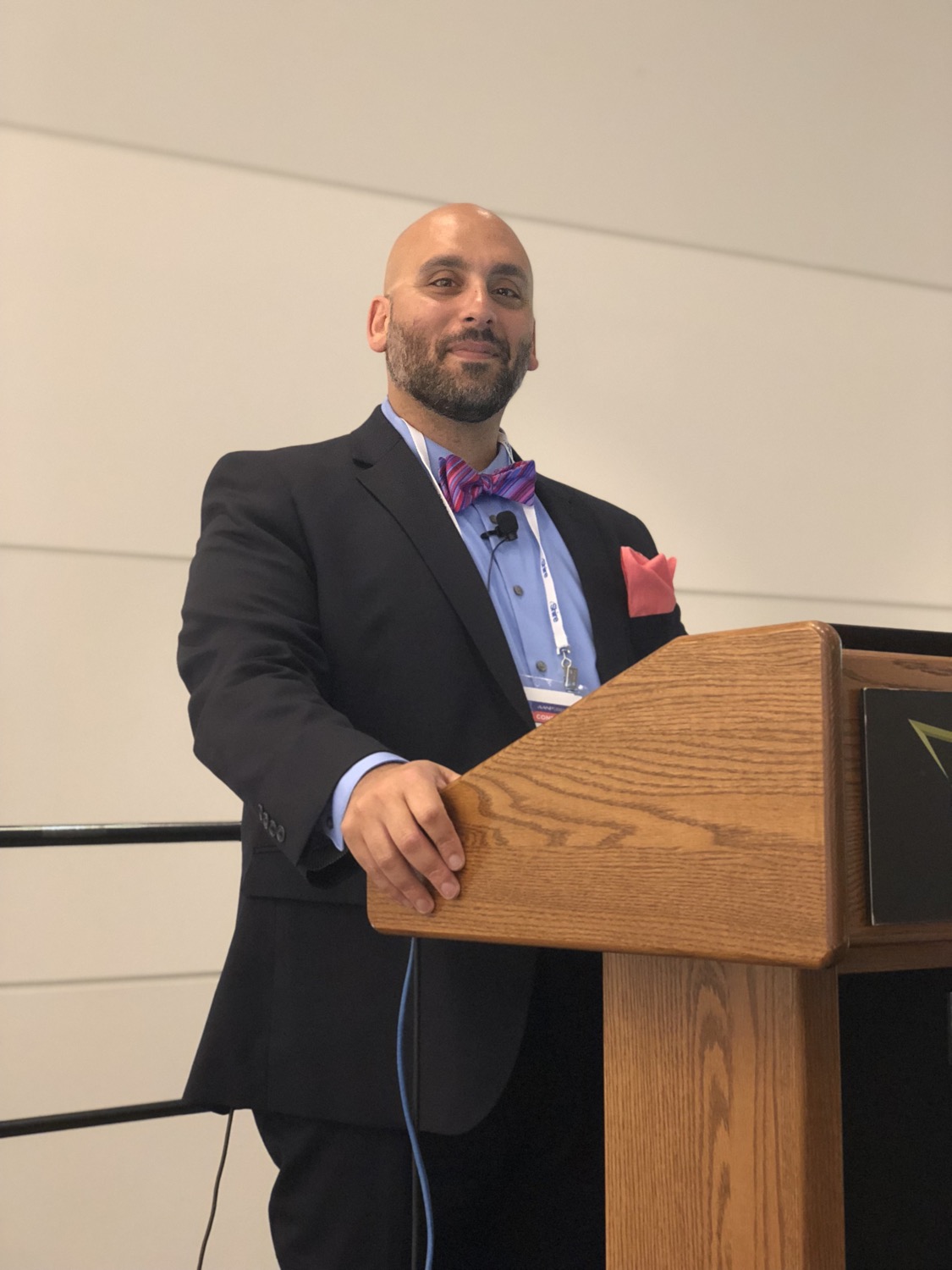 Dr. Raymond Zakhari is a triple-board-certified Nurse Practitioner based in Manhattan (NYC). Focusing on executive men's primary healthcare, Dr. Zakhari is certified in:
Adolescent-Adult Health
Family Health
Psychiatric Mental Health
…With extensive post-graduate training in Sex Therapy.
Having served as an officer with the USAF in Iraq, built his own digital healthcare practice before telemedicine was " a thing," and enjoyed a clinically diverse healthcare career, Dr. Zakhari understands firsthand how challenging it can be for busy, professional men to get the quality care they need and want.
He brings clinical insight from the intensive care unit, the battlefield, rehab, home care, and the physician's office directly to your home, to help you efficiently navigate the healthcare system.
→ If you've ever felt massively inconvenienced or frustrated by the US healthcare system…
→ If you've ever felt ignored by your doctor, or like your provider didn't really care about you as an individual human being…
→ If you've ever found yourself thinking, "There has to be a better way…"
Good news. There is.
Reach out today for your first consultation and find out how premium, at-home primary care can help you optimize your health.
FREQUENTLY ASKED QUESTIONS
What is a Nurse Practitioner (NP)?
A nurse practitioner is a healthcare provider who offers patient-centered, relationship-based medical and nursing care in a variety of specialties..
Just like a physician (DO/MD), an NP is able to diagnose medical conditions, order and interpret tests, write prescriptions, and make referrals to specialists as needed. However, a Nurse Practitioner specifically focuses on getting to know you in a more personal and in-depth context than most physicians in a traditional setting are able to.
As your NP, Dr. Zakhari will spend time getting to know you 1:1, answer your health questions with thoughtful, personalized responses, and support you as a true preventative healthcare partner.
Providing comprehensive primary health care with a holistic approach (mind, body, soul) in the context of how and where you live. Dr. Zakhari, NP, can be your personal healthcare "consigliere."
Book a complimentary consultation now to learn more about what becoming a Metro Medical Direct patient could look like for you.
Can I get house calls anywhere in New York City?
At this time, Dr. Zakhari offers in-person visits exclusively to homes, offices, and hotel rooms in Manhattan.
Do you accept insurance?
We offer 100% confidential, discreet primary health care services. For this reason, we do not accept insurance or bill any third parties. You may be able to use your HSA or FSA to cover care expenses, and depending on your insurance you may qualify for out-of-network benefits. For more information, please schedule a complimentary consultation.
Do you work with women as well?
At this time, we're focused on providing top-tier men's healthcare (ages 18 and up). While we don't work with female patients directly, we're happy to receive referrals from partners and parents for the men in their lives. If you're researching primary care options on behalf of your spouse, partner, son, etc., please send them a link to book a complimentary consultation.
How is Metro Medical Direct able to provide personalized care?
So many of the issues and complexities in the modern healthcare system come down to numbers. For example, the average doctor's office that takes insurance juggles approximately 3,500 patients. With numbers that high, it's impossible to provide personalized, in-depth care. This is why so many men neglect their health until they're in a state of crisis.
By contrast, at MDD, we strictly limit our patient roster to 60 patients. . When you become an MMD patient, you're joining an exclusive and highly intimate men's health club. Enrollment is limited to 5 men per month.
Rather than over-filling our patient roster, we focus on providing truly excellent care to just a few select patients at a time—so you can trust that YOU, as an individual, are always our top priority.
I have more questions. Who can I contact?