Syndrome X is a nefarious-sounding ailment and for good reason. Also known as metabolic syndrome, it is a collection of health issues. Syndrome X has the potential to develop into trouble in the future. Eg, heart disease, stroke, or diabetes. Unfortunately, many people are unaware that they have Syndrome X until it's too late. Diabetes is a serious medical condition that affects the body's ability to convert food into energy. Left untreated can lead to life-threatening health problems such as heart disease and stroke. It is not a matter of personal health, but a moral responsibility to look after our bodies.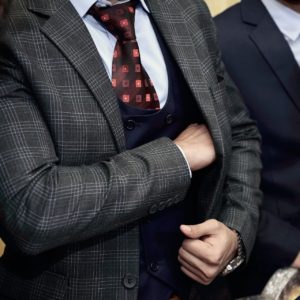 Health is Wealth
As wealthy individuals, our financial resources give us access to the best healthcare services. Our obligation is to use these resources to ensure that we lead healthy and meaningful lives. We can take proactive steps by undergoing diabetes screenings. This can help manage any issues or conditions that may arise. By being proactive we can improve our health and set an example for others to follow.
Dangers of Diabetes
Moreover, diabetes can cause various health issues that need attention. For example, urinary tract infections, overactive bladder, incontinence, and retrograde ejaculation. These significantly affect our quality of life. They may even cause problems in our relationships and self-esteem.

Our Moral Duty
We should take the initiative to get tested for diabetes and adopt lifestyle changes to manage the condition. By doing so, we not only take care of ourselves, but we also show our commitment to our loved ones, friends, and society. Our moral duty is to prioritize our health and well-being. Taking care of ourselves is the first step in fulfilling this responsibility.
How Can Metro Medical Direct Help Me?
Doctor Raymond Zakhari is available for home visits. Call (917) 484-2709 or click here to request an appointment. He looks forward to speaking to you!
Don't Forget!
Also, check out Doctor Raymond Zakhari's Podcast The Psychology of it All here. Also available on Apple Podcasts.