By Ian Matonti
Medically Reviewed by Raymond Zakhari, NP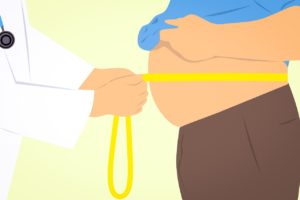 With the global pandemic in the rearview mirror, the last thing we want to hear is the words, health, or wellness. The last few years have been rough for many and it's understandable to feel a little burnt out. We need to rethink some of the unhealthy habits we've developed over the past few years. What I mean is bad habits relating to our health. So, let's get into it: here are five unhealthy habits we acquired during the pandemic.
The first of many unhealthy habits we learned during the lockdowns is exercise. When all the gyms closed, we had to bring the gym to our homes. Some bought home gym equipment: barbells, kettlebells, and Pelotons. Some of us even used that equipment every day. Yet, many did not. With the convenience of the gym no longer an option we stopped exercising. A body in motion stays in motion and when it stops, it is so hard to get moving again. Our minds started to stagnant and so did our bodies. So, I'm giving you permission to get back in the gym. Or start running, biking, rowing whatever! Get out there and start moving again.
This sounds counterintuitive but if everyone's stuck inside, wouldn't we cook more? In a perfect world, the answer is yes, but we don't live in a perfect world. The mandatory mask rules for many stores made it easier for us to order takeout. Sure, we could've had groceries delivered, but why add an extra step? We ordered food that was already cooked. More takeout means we ate junk for several years. Eat plenty of fruits and vegetables, whole grains, and protein. Let's get back into healthy eating habits.
3. Isolating is a bad habit
It's hard to socialize when you're cooped up in your home or apartment. The pandemic has taken its toll on all our social lives and in turn our mental health. Social interaction alleviates loneliness, depression, and mental wellness. Pandemic restrictions are gone, so don't let the new bad habits of isolation get in the way of the world outside.
Alcohol abuse and drug use have skyrocketed since the pandemic. Even with bars forced to close for a time, alcohol use has become a problem for many. With the stress and uncertainty caused by COVID, we started drinking more and more.
Another issue has been working from home. Zoom calls without our cameras on, 5 pm creeping closer to noon. Why wait for a drink after work when you can drink AT work? Who is going to know? Why not add some booze to your morning coffee? Some, don't even realize we have issues with a substance. Let's get honest and ask ourselves if we are consuming too much. If you think you have an addiction problem, contact a medical professional. Metro Medical Direct offers in-home alcohol and drug rehabilitation. 
5. Skipping Doctor's Appointments
Our last item on the list of unhealthy habits is the most dreaded; doctor visits. Who wants to go to the doctor's office? That's where the sick people are! What concerns me is even if we should have gone to a doctor or the Emergency Room, we did not. Now that the pandemic is over, we must get back into the habit of seeing our doctors. While Telemedicine has been around for years. The pandemic pushed it into the spotlight, along with concierge medicine.
I'm going to fix my unhealthy habits, what's next? 
Let's get back to our healthier selves from before the pandemic. Or we can start getting serious about our health now.
About Metro Medical Direct
Dr. Raymond Zakhari is the owner and operator of Metro Medical Direct. He also provides telehealth and in-home visits. Additionally, he provides in-home alcohol and drug rehabilitation.
Book an appointment here.
Check out the rest of this site for more information about concierge medicine.
Ian Matonti is a freelance writer who's passionate about spreading mental health awareness. Read his blog at www.madmentalhealth.com.