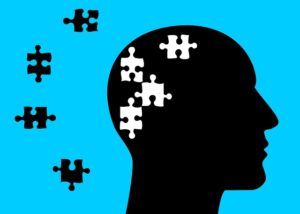 When one is feeling down, depressed, or experiencing any sort of mental health crisis, the easiest thing to do is take a pill to make the symptoms go away. While sometimes useful, medication is not the holy grail of problem-solving. There is nothing more important than a comprehensive approach to mental health – one that doesn't stop at the pharmacy. If you are relying solely on psychopharmacology — medications you've been prescribed to treat mental health disorders – know that there are many more options to supplement your mental health treatment plan. Here are seven factors that can affect your mental health treatment plan, and why you shouldn't rely on psychopharmacology alone.
1. Traditional Talk Therapy
Traditional talk therapy is goal-directed and focused solutions. Also, it accommodates families, couples, and children. WA-trained professionals can help map out tactics and techniques to overcome difficult situations. Talk therapy encourages sharing your feelings, experiences, and concerns. Your mental health professional helps you come to terms with past events. They work on past events that continue to impact your thought processes and behaviors. Through traditional talk therapy, you and your therapist work together to develop strategies to ensure your progress.
2. Medication-Assisted Therapy for Addiction
Drugs, alcohol, or dangerous behaviors affect your mental health.  Medication-assisted therapy for addiction, (MATA) provides an avenue to sobriety via recovery maintenance, combined with intensive psychotherapy. Techniques that often accompany psychotherapy include secure text message support, webcam follow-ups, and house calls, as well as medication-assisted treatment to help with withdrawal symptoms from alcohol and opiates.
3. Sex Therapy
When sexual dysfunction is impacting your mental health – and the well-being and health of your intimate relationships – sex therapy can help. Whether sexual dysfunction is brought on by health issues – including Low Testosterone for men or menopause for women – or from deeply rooted memories or trauma, or you want to broaden your sexual repertoire, sex therapy can provide a safe space to discuss the impact your sex life has on you as a person and a couple. Combined with medical treatment, sex therapy can help you and the one you care about to overcome the stigma that arises from lack of intimacy.
4. Integrated Care
Rather than relying on psychopharmacology alone, seeking an integrated approach to your overall health and wellness can help uncover any health problems that could be contributing to your mood or mental health disorder. For example, weight gain or exhaustion may be due to a thyroid issue; chronic pain could be the result of allergies or Lyme disease. Until you know for sure if any underlying health issues are affecting your mental health, then you may want to reconsider seeking psychopharmacology as a sole treatment and opt for a comprehensive history and physical exam in addition to a psychiatric evaluation.
5. Private Home Detox
The stigma associated with addiction is one of the primary reasons people avoid seeking treatment. No one wants judgment. Especially when you're working on managing the condition. Don't go at it alone; private home detox programs like Metro Medical Direct's Manhattan Home Detox offer patients the anonymity they desire with the treatment they deserve and are perfect for the high-end client seeking privacy and convenience. Plus, telehealth options allow for counseling and medical management through the convenience of a secure, HIPAA-compliant online portal.
6. Psychiatry Performance Coach
As you become more successful, it's essential to surround yourself with trusted advisors. Because they can help you make the right decisions and ensure you maintain a resilient mindset. Usually, that allows you to separate reality from false narratives because they may be used to frighten you or cause you to change your behaviors. A nurse practitioner performance coach is trained in psychiatry and physical health and can help you get to the roots of your problems through physiological changes, behavioral modification, changing sleep patterns, and examining intimate connections – even spirituality.
7. Staying Healthy
It may sound trite, but your health and well-being feed off your mental wellness, and vice versa. By eating well and staying active, limiting "vices" such as smoking, excessive alcohol, recreational drugs, and dangerous behaviors, you can enhance your mental well-being. Stick to honest relationships and be honest with yourself. Get enough sleep and don't be afraid to say "no" if "yes" will somehow lead to shame, guilt, or frustration. Your health and well-being are your keys to leading a healthy, happy, and successful life. Seek help when you can and rely on your common sense when you should.
Metro Medical Direct:  A Unique Approach to Total Wellness
At Metro Medical Direct, Dr. Raymond Zakhari, a triple board-certified nurse practitioner, offers primary medical care and psychiatric house calls, combined with private health management in Manhattan. We pride ourselves in our convenient, compassionate, confidential, and comprehensive care since 2009. Whether in our office, via telehealth, or home visits. Want to learn more? Request an appointment online, via text message, through our secure patient portal, or by calling us directly at (917) 484-2709.