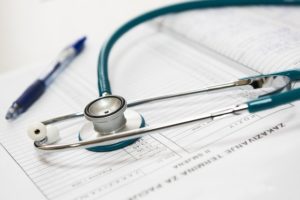 You can accomplish so much by living and working in a fast-paced place like New York City. Unfortunately, it is easy to lose the value of a personal touch in such an environment.
When it comes to your healthcare, there is something we can do about it. Dr. Raymond Zakhari of Metro Medical Direct offers medical and psychiatric healthcare in the privacy of your home. Instead of having to trek through the city to see your doctor in his office, you can now see him where you want.
Benefits of Psychiatric House Calls
There are a variety of benefits of this service that may be useful to you or your family members. Let's look at some of them.
Convenience Like most New Yorkers, you probably have a busy lifestyle that doesn't leave much downtime. And you probably don't want to spend the little downtime you do have commuting to your doctor's office. Dr. Zakhari's house calls give you the luxury and convenience of not having to travel for your appointments. If you need psychiatric care, Dr. Zakhari will come to your home, office, or hotel to see you. This gives you back control of your time, so you can spend it on people and things you love.
Privacy Your home is likely the most private and intimate place in your life. It is where you can be yourself and step away from the rest of the world. A lot of psychiatric issues require privacy. If you feel embarrassed discussing your medical or psychiatric issue outside of a place you are comfortable, a house call is perfect for you. Dr. Zakhari will see you in a place that offers the privacy that you want without compromising on the excellence of his care. You no longer have to give up your privacy to get the care you need.
Comfort House calls to let you get to choose where to meet your doctor. This gives you the power to choose a place where you feel most comfortable. Dr. Zakhari understands the value of comfort and puts it above all other things when it comes to your psychiatric health. To ensure you get the best healthcare experience, Dr. Zakhari will do everything in his power to ensure you feel relaxed, calm, and comfortable during your appointment.
Telehealth
For his established patients, Dr. Zakhari also offers telehealth. By using web-based technology that includes webcam access and secure texting, you can remotely get the psychiatric healthcare you need. You no longer need to physically meet Dr. Zakhari – especially in a time crunch or an emergency. Telehealth allows you to get the healthcare you need without having to jump through the hoops of physically meeting up.
House Call Services in New York City
If you are interested in learning more about healthcare services provided by Dr. Zakhari through house calls, contact Metro Medical Direct. Dr. Zakhari focuses on concierge care, family health care, psychiatric mental health, drug and alcohol detox and addiction treatment, men's health, sex therapy, and telehealth.
To get the healthcare services you need in the privacy of your home, call us at (917) 484-2709 to make an appointment.
Also, check out his Podcast The Psychology of it All here. Also available on Apple Podcasts.