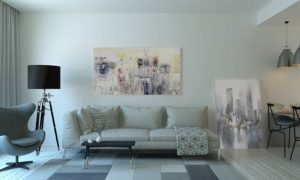 Addiction can take many forms (Drug addiction, alcoholism, pain medication addiction). People often self-medicate with chemically addictive substances. They also engage in behaviors such as gaming, gambling, and sex addiction (more accurately called compulsive sexual behaviors) to help themselves feel better if only for a short time. Some medications ensure successful addiction recovery. Addiction takes a toll on the whole family. Consider a Home Opioid Detox.
To quantify opioid withdrawal symptoms we use the Clinical Opioid Withdrawal Scale (COW Scale).  It is important to start the comfort meds at the right time.  If you take the suboxone before you are not in sufficient withdrawal you can precipitate your symptoms (intense withdrawal symptoms).
Medication-Assisted Therapy for addiction treatment includes the use of either suboxone, naltrexone, or Vivitrol injection.
Non Medication options to detox from Suboxone or Opioids use the Bridge Device.
The bridge device is an FDA-approved electrical stimulation device. It alleviates acute symptoms of opioid detox.

It's used with short-term supportive medications instead of Suboxone.
Detox from prolonged use of Suboxone.
The Bridge device is worn for 5 days.
Dual diagnosis: many patients with addiction also have an underlying mental illness such as depression, anxiety, or PTSD. It is best to treat both conditions at the same time to help achieve and maintain sobriety. A combination of psychotherapy and medication is most helpful.  Treatment of opioid addiction begins with at-home detox followed by maintenance care to prevent relapse.
About Metro Medical Direct
Dr. Raymond Zakhari is the owner and operator of Metro Medical Direct and provides Telehealth and in-home visits. He also provides in-home alcohol and drug rehabilitation. Book an appointment here and check out the rest of this site for more information about concierge medicine.
Also, check out Dr. Ray's Podcast The Psychology of it All here. Also available on Apple Podcasts.