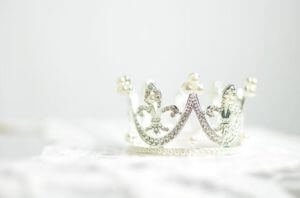 Imagine calling or texting your doctor and getting a response immediately. Concierge medicine provides luxury healthcare. The $28,000 membership fee allows clients access to an uncommon type of concierge medical practice in Manhattan. This includes evidence-based care, delivered to your home, office, or hotel.
Who provides luxury healthcare?
The triple board-certified nurse practitioner can address most of your general health needs ranging from a comprehensive physical exam, care when you are sick, chronic disease management, and psychiatric care including talk therapy and psychopharmacology. Trained in human sexuality at the NYU school of medicine, the nurse practitioner provides sex therapy to help enhance your performance or overcome your difficulties all in the privacy of your home.
How is this service different?
There are many differences between this type of care and the traditional doctor's office style of care you may have experienced. Rather than focusing solely on the treatment of disease, what sets this practice apart from a conventional doctor's office/clinic experience since its founding in 2009 is the robust focus on client participation.  Further distinguishing this concierge medical practice is the therapeutic relationship focusing on enhanced quality of life, mutually finding purpose and reason for being,  pro-active health promotion, and disease prevention all delivered discretely to your door. Using this health management approach, your primary care provider is not merely concerned with your cholesterol and blood pressure numbers.  He is concerned with your overall quality of life, and peak performance in the multiple roles (husband, father, executive, athlete, community member)  you fill in your daily life and the trajectory you are on.
Real luxury healthcare allows you to live a meaningful life where you thrive instead of just surviving. Ordering the priorities of your life in such a way that unburdens you by habituating them can significantly reduce your daily stress and provide you with a sense of control and mastery.  Luxury healthcare offers you just the right amount of support you need and the amount of therapeutic pressure you need to grow to your full potential. We deliver care discretely to your door.
Exclusive care
To that end, we enter a collaborative relationship with only 50 members.  During our initial sessions, we will examine your current state of health and desired outcomes in multiple areas of your life including physical, mental, spiritual, sexual, and social health.  We need to collect some data between visits to develop an intelligent guide and create optimal function, realistic health outcomes, and a daily sense of purpose.
Compassionate, competent, confidential care is a big draw to those with the means to pay the $28,000 annual membership fee. The panel is limited in size to allow all members a high level of care. It also allows individualized attention. Membership ensures medical and psychiatric house calls, web-camera visits, email, text, and phone access.  This allows you to receive care even when traveling.
Highest level of healthcare
This type of service is the highest level of healthcare delivered in the most private and intimate setting. Access to medical house calls and your doctor's cell phone number is not worth the thousands of dollars. However, personal attention, focus, and care for each member are. Each member is personally cared for. That is worth the price. Whenever a member needs impromptu counseling, a moment of encouragement, or a confidant to consult regarding issues of well-being. Someone that knows you and won't judge you is only a text away.  This experience is a unique offering that is hard to replicate outside of New York City.
About Metro Medical Direct
Dr. Raymond Zakhari is a triple board certified (Adult- Adolescent, Family Practice, Psychiatric Mental Health) Nurse Practitioner (NP), trained in human sexuality at the NYU School of Medicine. He provides Concierge Medical House Call services in Manhattan and the outer boroughs.
General #MedicalHouseCalls #PsychiatricHouseCalls, #sextherapy  (Therapy & Medication Management) #SkilledNursing House Calls Dr. Raymond Zakhari, NP does not take any insurance as he is out of network; provides concierge-style medical and psychiatric House call services. (If you have out-of-network benefits you may be reimbursed, check your plan for details).
Schedule a consultation here and check out the rest of this site for more information about concierge medicine.
Also, check out Dr. Raymond's Podcast The Psychology of it All here. Also available on Apple Podcasts.